Open https://github.com/
Click on 'Sign Up'
Provide credentials and create account
Now, 'Unlimited public repositories for free' is selected by default. Leave as it is.
Click 'Continue'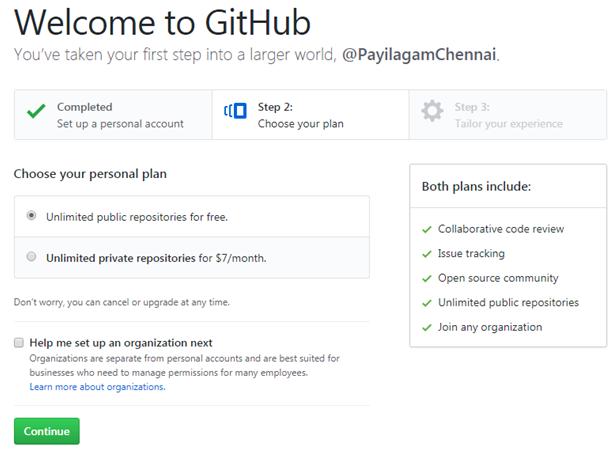 Step 3 is optional. You can skip that.  If you want to add details about your personal interests, please fill up those details there.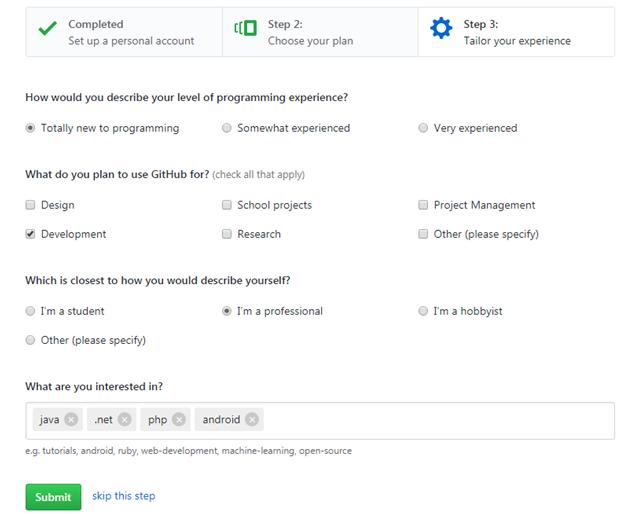 Click 'Submit'
Now, you will be directed to Dashboard page as below.

Click on 'Start a project' now.
Provide Repository name
Description is optional. You can add comments or leave as blank.
Don't forget to check 'Initialize this repository with a README'
Click 'Create Repository'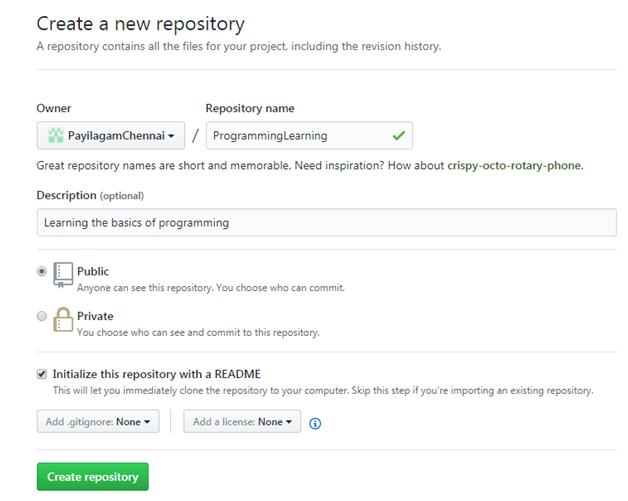 Now, you will be directed to the newly created repository page as below.
It will show a prompt asking for Login Credentials again. Provide your git Username and Password again.