Sabari Devi (Fresher) Designation: Test EngineerCompany: RedboxFacebook ID: https://www.facebook.com/sabari.devi.9

Ramkumar (Fresher) Designation: Programmer AnalystCompany: Femtosoft TechnologiesFacebook ID: https://www.facebook.com/profile.php?id=100002451959256

John Christopher(Fresher) Designation: Programmer Analyst TraineeCompany: Shakti Solutions

Rakhul Srinivasan(Fresher) Designation: Programmer Analyst TraineeCompany: Shakti SolutionsFacebook ID: https://www.facebook.com/rakhul.srinivasan

Durai Raj Designation: Test EngineerCompany: AccentureFacebook ID: https://www.facebook.com/durai.raj.125323

More Placed Students..
Date: 09-Dec-2014 Position: .NET & Java Developer(Fresher) Company: Macric Technologies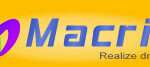 Date: 25-Nov-2014 Position: .NET Developer(Fresher) Company: Gloria Tech

Date: 17-Nov-2014 Position: Tester(Fresher) & .NET Developer(Fresher) Company: iNoryaSOft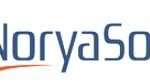 Date: 15-Nov-2014 Position: .NET Developer(Fresher) Company: Quadruple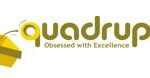 Date: 11-Nov-2014 Position: Java Developer(Fresher) Company: Yalamanchili
More Placement Assistance..
Students Testimonials
Divakar Muthu

hi,I am Divakar working in neesoft did my course in .NET. It was good experience because those People always considers my comfort over sessions. Mr.Ahamed Thambi my trainer 4+ experience in .NET lead the session more interactive and Realtime . Gained much knowlage during his sessions ,TOO helpful in my work place no doubt about it .I noticed that they conducting placement programs also ,definitely useful for fresher just make use of it. Also arrange for interview more often. Totally fell satisified with payilagam.

Thank you
Payilagam and Mr.Ahamed thambi .

Mamallan Deva

Actually I am back from Dubai to search a job in Chennai , I got good reviews and no complaints in the internet about payilagam . I have joined and did the course at payilagam in the technology called selenium . My trainers are Mr.Muthu for selenium and Mr.Kamal for manual testing . They have good knowledge and exposure towards the technology . Mr.Mani is the managing director , he is handling and treating the students well.I did some real time projects was helpful to search the job. The trainers supportive is good .I hope this center will produce and place more students in future . Now I have placed in the company called Scintel Technology . Thanks for payilagam.

Elango MVR

Hi guys, This is elangovan,i am a 2013 passed out ECE student.after finishing my studies i searched job without any technical knowledge. my friend told me about payilagam and their brillient work.then i came here and enquired with manikandan sir.after the enquiry i can realize the uniqueness of payilagam.they are giving the real time training for students by efficient trainers.i dont want to waste this oppertunity and i joined php course here.the training was very good which is given by shadrach abraham sir.he is a very knowledgable person.he gave me a real time project so i learnt more.now i got placed in EWALL solutions pvt ltd. My life has changed. i want to thank Mr manikandan for giving me this wonderful oppertunity and i want to thank my trainer shadrach sir for give me a efficient training. payilagam is the one of the best computer training institutes in chennai.i will recommend payilagam to all of my friends.my hearty congratulations to Mr Manikandan and his team for their wonderful work...

Vignesh Narayanan

பயிலகம் எனது வாழ்க்கையில் ஒரு திருப்பம் Hi I'm vignesh completed b.tech computer science in Sastra university. After completing college was attending interview without any idea for two months. As of now how your reading my review I too was reading the reviews of various training centers in Chennai. After 1 months of search at last selected Payilagam bcoz of their reality. I loved there quote in their website " we won't get you a job instead you will say I got a job" then we went there enquired about courses. Then I opted for software testing they asked me to attend the trial sessions they told if you have interest you can join. My first class itself got attracted towards my guru's session. Then we continued, day by day we learnt many things. We had a better real time experience , started updating my resume which is totally different from previous resume. Before completing my course I got job. 1. My first interview at yalamanchili software exports I got selected. My guru muthuramalingam sir motivated me a lot. Not only Muthu sir ,Mani sir narendharan sir every one. 2. Advantages of joining Payilagam Realtime sessions Experienced staff( industrial experience) Aptitude , group discussion training etc. I wish all of you joining Payilagam a great future ahead. Hope you too will upload ur reviews with fulfilled heart. PS: guys please make use of your trainers as much you can. Bcoz they are ready to solve all your quires will help to gain more knowledge on your domain. Now I am saying I got a job.

Prathap Muruganandam

Probably the best institute in Chennai which is focused to teach not only the software skills but also the ethical values .After i joined here my confidence level increased to a greater extent and i said to my friends that i will get the job sooner.The training sessions are very interactive and whatever help related to placement preparation you want, they will definitely assist you until you get placed.Now as i said earlier,i am in a job as a Junior Test Engineer at yelamanchili Software exports limited with the help of the Payilagam .All the credits goes to my trainer Muthuramalingam Sir,who inspired us in a lot of ways. My Destination does not stops here,I will follow the Payilagam Now,Then and Forever.
Read more testimonials here..
Vision
Payilagam, the Best Software Training Institute in Chennai, is committed to provide high quality software training with ethical values through effective learning, dedicated teaching and development of skills.
Mission
Payilagam is a professional, community spirited, progressive Software Training Institute in Chennai. Payilagam focuses on encouraging individuals to become well-qualified professionals. Thus,our trainees meet and exceed the expectations of the industry. We are committed to help individuals to reach their goals and aspirations.

Our Strength
Sharing our software knowledge and skills what we learnt from our academics and from our Professional experience.

Putting better software learning and training at the heart of what we do.

Highly skilled and experienced IT Professionals as trainers.

Real time and Job oriented Software Training emphasizing more on practical sessions.

Very nominal fees compared to other the best software training institutes in Chennai.

We assure to provide software training till the trainee gets into professional life.

We try to achieve very highly effective and interactive training sessions and not mono sessions.

Special focus on Communication skills.

Very less number of students will be allowed in each batch. We guarantee to afford focus on each and every student.

Tutorials and materials to all students.

Come, Join, Learn, Have confidence and be a part of professional life.

Our responsibility is to make each and every student a field expert in their respective fields.

Your offer letter is our pleasure.