Abdul Samadhu(Fresher) Designation: .NET DeveloperCompany: Mail Soft SolutionsFacebook ID: https://www.facebook.com/abdulsamadhumassd

Ajith kumar(Fresher) Designation: Test EngineerCompany: HCLFacebook ID: https://www.facebook.com/profile.php?id=100002676169966

Vignesh(Fresher) Designation: Test EngineerCompany: wanDISCOFacebook ID: https://www.facebook.com/vignesh.ganesh.906

Balaji Reddy(Fresher) Designation: .NET DeveloperCompany: C2E Software SolutionsFacebook ID: https://www.facebook.com/balaji.reddy.98284

Subash (Fresher) Designation: Android DeveloperCompany: Supreme TechnologiesFacebook ID: https://www.facebook.com/subash.saran.14

More Placed Students..
Date: 12-Jan-2015 Position: Fresher ( .NET, Android & IOS ) Company: Span Technology Service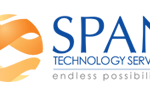 Date: 05-Nov-2014 Position: Project Manager Company: SocialHi5

Date: 31-Dec-2014 Position: Java(Fresher) Company: Perficient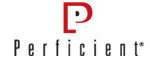 Date: 16-Dec-2014 Position: Tester(Fresher) Company: Adaptavant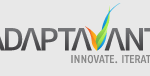 Date: 09-Dec-2014 Position: .NET & Java Developer(Fresher) Company: Macric Technologies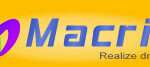 More Placement Assistance..
Students Testimonials
Manikandan

My self Manikandan completed MCA in SASTRA UNIVERSITY 2014 batch and I done softwareTesting course at Payilagam handled by Mr.Muthu .muthu sir had nicely taken a classes and given clear examples.He also help to learn java basics. It is very useful for me.Mr.Manikandan Director of Payilagam arranged many interviews.It is very helpful for me.Thank u for the Payilagam…..

Selvamani Ganesh

Hi guyz this is ganesh from Chennai , I completed my BE.ECE & was searching for the right gateway to squeeze my way into the IT sector , for which I was demanded for either some practical experience or practical oriented training by a certified institute. I was searching for an institute which would satisfy my style of learning, i.e. I wasn't much into books and notes, as I was never a pen and paper guy right from my childhood but I can manipulate and grow along anything once I know it well. So I was searching for a institute which could satisfy me. A friend of mine told that she had shortlisted PAYILAGAM from her research so I took her lead and dropped in payilagam one fine afternoon. Even after talking with Mr.Manigandan I was'nt much convinced because I already have had a nasty experience with another center in the same location, however I liked the point that I can attend some free classes and then decide whether to join or not. The next day I started my class with the trainer MURALI, after the introduction session, I explained him how I wanted the way of learning to be, he said that he too was a back bencher @ college and gave a new confidence level and all the sessions held at Payilagam were mainly based on realtime projects and the usage of the whiteboard would be very less and and a lot of projects would be given which would be a lot useful building a large scale project. These projects were the building blocks for both my knowledge and my confidence level when it comes to interviews. The unique part in payilagam is the Sunday classes which they conduct about various things such as oops basics, lastest updates about software and its frameworks, aptitude, etc. So if u wanna learn and and your ready to spend time and lend your ears you can join this institute.

Ajith Kumar G

HI Friends, I am Ajith kumar.G. I completed BCA in VIT University vellore(2014 batch). I did Testing course in PAYILAGAM Institute under the guidance of Mr.Kamal(Manual Testing and AutomationTesting). The Managing Director of PAYILAGAM Institute Mr.Manikandan, I really want to say thanks and he arranged lots of interviews. It was helpful to me to get placed in HCL TECHNOLOGY. Mr.Kamal Motivated me always that was really helpful for me to improve my technical skills. Thanks to all

Vignesh Ganesh

I am vignesh.I got heard about payilagam through my friend prathap and i spoke with Mr.Manikandan(Director of Payilagam) and i really impressed the way he approached me after that i had decided to join here for doing Software Testing Course with oscillating mind after the class session taken by Mr.Muthu Ramalingam that was so easy to grasp things with different perspectives,he is not only a trainer he is also mentor for me.Finally,i got placed in WANDISCO as a Trainee Engineer.I am so happy with Payilagam for make my path on the right track and i also suggest you people to join here for make your way better.

Saranya Venkat

hi!!! I'm Saranya,completed my B.Tech(IT) in 2013.I was planning to do a certification course in some institute and came to know abt PAYILAGAM.I just called them for enquiry purpose but the way Mani sir spoke was quite commentable.From the conversation one thing was pretty sure that PAYILAGAM is not money minded institute and by the time itself I decided to join .NET course here.My trainer was Murali sir and he was friendly through out the training session,the doubts are cleared then and there.Now i gained confidence that i can do some .Net projects and I'm grateful to Murali sir for that.They also helped me in resume and interview preparation which was very helpful. I really want to thank Mani sir for doing such a great job and the ppl who are looking for a good training institute can join here without any second thought.
Read more testimonials here..
Vision
Payilagam, the Best Software Training Institute in Chennai, is committed to provide high quality software training with ethical values through effective learning, dedicated teaching and development of skills.
Mission
Payilagam is a professional, community spirited, progressive Software Training Institute in Chennai. Payilagam focuses on encouraging individuals to become well-qualified professionals. Thus,our trainees meet and exceed the expectations of the industry. We are committed to help individuals to reach their goals and aspirations.

Our Strength
Sharing our software knowledge and skills what we learnt from our academics and from our Professional experience.

Putting better software learning and training at the heart of what we do.

Highly skilled and experienced IT Professionals as trainers.

Real time and Job oriented Software Training emphasizing more on practical sessions.

Very nominal fees compared to other the best software training institutes in Chennai.

We assure to provide software training till the trainee gets into professional life.

We try to achieve very highly effective and interactive training sessions and not mono sessions.

Special focus on Communication skills.

Very less number of students will be allowed in each batch. We guarantee to afford focus on each and every student.

Tutorials and materials to all students.

Come, Join, Learn, Have confidence and be a part of professional life.

Our responsibility is to make each and every student a field expert in their respective fields.

Your offer letter is our pleasure.