Mouni Tharan(Fresher) Designation: Programmer Analyst Trainee Company: HCL Facebook ID:  https://www.facebook.com/mounitharan

Selvaraj (Fresher) Designation: .NET Developer Company: Softcrylic Facebook ID:  https://www.facebook.com/Raju836

Vignesh Mahendran (Fresher) Designation: .NET Developer Company: Caarpus Technology Services Facebook ID: https://www.facebook.com/vignesh.mahendran.9

Rajeev Daniel Isaac (Fresher) Designation: Test Engineer Company: Mavin Apps Facebook ID: https://www.facebook.com/rajeev.daniel.isaac

Divakar Muthu(1+ Yrs.Exp) Designation: Software Developer Company: MCL Facebook ID: https://www.facebook.com/divakar.muthu.9

More Placed Students..
Date: 28-Feb-2015 Position: .NET Developer(Fresher) Company: Caarpus Technology Services

Date: 28-Feb-2015 Position: Test Engineer(Fresher) Company: Mavin Apps

Date: 19-Feb-2015 Position: Junior Test Engineer(Fresher) Company: Yalamanchili
Date: 13-Feb-2015 Position: Programmer Company: Avaap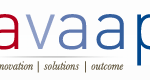 Date: 08-Feb-2015 Position: Content Writer Company: iNoryaSoft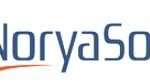 More Placement Assistance..
Students Testimonials
Abinesh S

hi, i am abinesh.I am a B.E graduate. And, I did my software testing course in payilagam institute. And now i am working as a web designer in istudio technologies. My trainer was mr.muthu sir. His session was interactive and a realtime one. Because this is the centre which focused the students in working with open source software. I think, this is not happening in other centres. His way of teaching is good and Everyone can easily understand the thing. And, mr.manikandan and muthu sir was helped me for the resume preparation which helped me to stand one step forward from others during my interviews. So i would suggest others to join "Payilagam " for their careers.

Diwakar

hi,I am Divakar working in neesoft did my course in .NET. It was good experience because those People always considers my comfort over sessions. Mr.Ahamed Thambi my trainer 4+ experience in .NET lead the session more interactive and Realtime . Gained much knowlage during his sessions ,TOO helpful in my work place no doubt about it .I noticed that they conducting placement programs also ,definitely useful for fresher just make use of it. Also arrange for interview more often.Even got placed in MCL saidapet. Totally fell satisified with payilagam. Thank you Payilagam and Mr.Ahamed thambi

Kavi Mozhian

Hi, I am Kavi Mozhian.R,I had Experience in windows Application. Then I quit my job want to do Web Application Course..So I just search in web for the best institute In Chennai.So I got good reviews about Payilagam Inst,Velacherry. So I just meet Mr.Manikandan Sir and he gave me a clear idea about Web Application Course. And His intention impressed me a lot. So I just start my course. My trainee name Mr.Murali. His classes were very interesting it made me feel great. Now I got place in a good reputed company. Thanks.

Vignesh Mahendran

I am Vignesh, I completed ME-Communication systems in 2014. I did dotnet course at payilagam. Now I placed at caarpus technology service Pvt Ltd, I really thank to Mr. Manikandan and Mr. Muthu to increase my confidence level and also thank to my trainer Mr. Muralikrishnan, he took classes from basic concepts with examples, it is easy to understand for me because before that I dont know anything about It. Apart from dotnet class they arranged classes in testing and oops, it is also useful to me. Thanks to pailagam.

Rajeev Daniel Isaac

Hi.This is Rajeev. I am a B.E graduate. As I did not have any technical skill after my graduation I chose software testing as my career path. After looking in the internet for a good place to study I came across Payilagam and was impressed by the good reviews. Mr Manikandan the managing director of Payilagam was very helpful in arranging interviews for me through which I got my first job at Mavin apps and technologies.I had a very pleasant experience at payilagam as the sessions were interactive and lively. Mr Kamal handled the manual testing for me and automation testing was handled by Mr Muthu. Overall I had a good experience and I am happy in choosing payilagam to reach my goal.
Read more testimonials here..
Vision
Payilagam, the Best Software Training Institute in Chennai, is committed to provide high quality software training with ethical values through effective learning, dedicated teaching and development of skills.
Mission
Payilagam is a professional, community spirited, progressive Software Training Institute in Chennai. Payilagam focuses on encouraging individuals to become well-qualified professionals. Thus,our trainees meet and exceed the expectations of the industry. We are committed to help individuals to reach their goals and aspirations.

Our Strength
Sharing our software knowledge and skills what we learnt from our academics and from our Professional experience.

Putting better software learning and training at the heart of what we do.

Highly skilled and experienced IT Professionals as trainers.

Real time and Job oriented Software Training emphasizing more on practical sessions.

Very nominal fees compared to other the best software training institutes in Chennai.

We assure to provide software training till the trainee gets into professional life.

We try to achieve very highly effective and interactive training sessions and not mono sessions.

Special focus on Communication skills.

Very less number of students will be allowed in each batch. We guarantee to afford focus on each and every student.

Tutorials and materials to all students.

Come, Join, Learn, Have confidence and be a part of professional life.

Our responsibility is to make each and every student a field expert in their respective fields.

Your offer letter is our pleasure.